Please follow and like us:

Visiting my favorite garden center and gushing over the vast selections of plants, the vibrate colors, and unique textures is better than riding the Blue Streak at Cedar Point!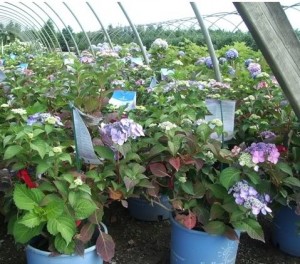 Plant shopping is always a joyful experience for me, especially when I discover a new hydrangea (but that's another story)! Once I stop spinning from excitement and settle down to business, I immediately shift into "proper plant choice" mode. It is critical!
Often people make similar mistakes while selecting plants because they did not do their homework. Like most of us, we get caught up in the beauty and forget about practicality and purpose. As we all know, plant purchases can be costly, so it's extremely important to make good choices. My best suggestion is to design your gardens at home and take a shopping list to the nursery. Designing while shopping is not recommended and can be as dangerous as grocery shopping with hunger pangs – both should be avoided!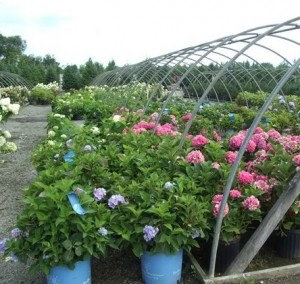 Below are things to ponder before your next shopping trip and plant purchase. Keep in mind that each item listed is as important as the next!
Growth habit
Height and width at maturity
Plant characteristics
Form
Texture
Seasonal interest and color
Light requirement
Sun, shade, partial sun, partial shade
Heat and wind tolerance
Soil preference
Moisture tolerance
Drought tolerance
Insect and disease resistance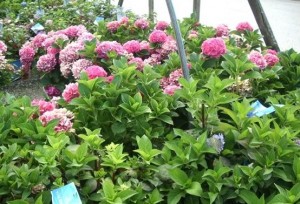 Plant shopping and trips to the garden center can be so much fun and should never be overwhelming. If you do your homework first, the rewards are plentiful! Just don't forget your shopping list!
I am obviously drawn to hydrangeas…big time! What plants are you most drawn to while shopping at your favorite garden center?
May all your gardens grow!