Please follow and like us: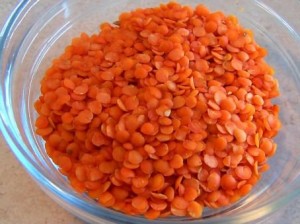 My desire in life is to be the best I can be and inspire others to do the same. My feng shui work with others marries beautifully with cultivating well-being that affords others (and myself) to do just that – bringing our best to everything we do. Part of cultivating well-being is staying on top of self care. I define self care as all the behaviors, thoughts, and actions that ultimately treat our body, mind, & spirit with the utmost respect. This includes, and is not limited to, eating well, getting enough rest, exercising, meditating/praying, laughing, generosity, and so on.
For me, eating well is easy because I love to make healthy, tasty food. When I cook, I know what's in my food and where it comes from (usually). I choose simple, free range, organic, fresh, and local as much as possible. I also like to plan my meals and be in tune with the changing seasons. Now that winter has arrived and there's a chill in the air, soup shows up on the menu. One of my favorites is Red Lentil. Here's the recipe:
1 cup dried red lentils
5 cups hearty veggie broth or organic chicken broth
1 onion chopped
1 sweet red pepper chopped
2 large carrots peeled & chopped
2 celery stalks chopped
1 t cumin
salt & pepper to taste
Sauté onion, pepper, carrots & celery in olive oil until onions are translucent. Add cumin, red lentils & broth and simmer about 30 – 45 minutes. When lentils are soft the soup is ready. I like to use a hand held puree and pulse a couple of times so the soup is creamy, yet still has some lumps.
Enjoy!
Catherine
For more amazing feng shui, visit Catherine Hilker's website!