I think that I shall never see
A poem lovely as a tree.
A tree whose hungry mouth is prest
Against the earth's sweet flowing breast;
A tree that looks at God all day,
And lifts her leafy arms to pray;
A tree that may in Summer wear
A nest of robins in her hair;
Upon whose bosom snow has lain;
Who intimately lives with rain.
Poems are made by fools like me,
But only God can make a tree.
~Joyce Kilmer, 1914
When my mother passed away many years ago, I had an overwhelming desire to plant a tree in her memory and honor, and so I did. Today, I still love my very fragrant Miss Kim lilac tree planted near my front entrance. Each spring I marvel at the unforgettable fragrance and beautiful blossoms that so lovingly remind me of my mother!
Trees are planted for many reasons, usually with a unique purpose and intent. Tall trees with large canopies offer shade, dense trees serve as windbreakers, and fruit and nut trees provide food production. But there is something very special about a small specimen tree in a landscape that becomes personal and treasured for many years!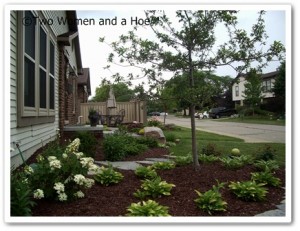 There is a wide selection of fabulous small ornamental trees to choose from and it can be quite overwhelming…the possibilities are endless! No matter what reason you wish to plant a small ornamental tree, plant survival, longevity and landscape value will be enhanced if you first consider site conditions along with the tree's physical and ornamental traits. Below are helpful tips to consider the next time you make a small tree purchase!
The U.S. Department of Agriculture (USDA) provides an excellent hardiness zone map which is a great resource and will give you an idea of how well suited a small tree is to your area.
Don't forget about soil conditions! Many ornamentals require specific soil conditions to maintain healthy growth. When in doubt, get a soil test to determine the texture, pH and nutrient levels of your soil.
Drainage is also a very important factor for plant health. Most trees grow best in well drained, moist soils. Poor drainage will eventually cause trees to die because of insufficient oxygen levels in the soil.
Light requirements are imperative! When I first started gardening, I was certain plants intended for full sun would likely survive in part shade. Wrong! Trees need light to grow…some more than others. Remember that light affects the amount of flowering, fruiting, and fall leaf coloration which are significant attributes.
Wind and air circulation play key roles in plant survival. Always try to evaluate the amount of wind a small tree will be exposed to. Another one of my gardening blunders was planting a small Japanese maple on a northern exposure. After four years, the small tree could not survive the forceful northern winds and it eventually died.
Selecting a small ornamental tree can be just as much fun (if not more!) as visiting your favorite mall!  Remember to do your homework and then shop til' you drop!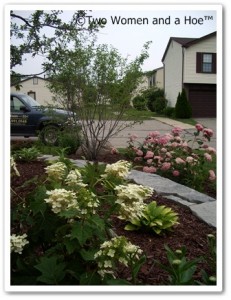 May all your gardens grow!