Please follow and like us:

I am so EXCITED to attend P. Allen Smith's annual Garden2Blog event held in Little Rock, Arkansas next week! This is a once-in-a-lifetime opportunity shared with other like-minded gardeners from all over the country! Rumor has it the Garden Home Retreat at Moss Mountain Farm is a gardener's PARADISE!
I promise to report back with all the new and innovative HAPPENINGS in the garden arena! WARNING: many moments will be captured and taped with my smartphone!
Stay tuned Garden Friends! And thank YOU P. Allen Smith for a garden experience to be remembered and cherished!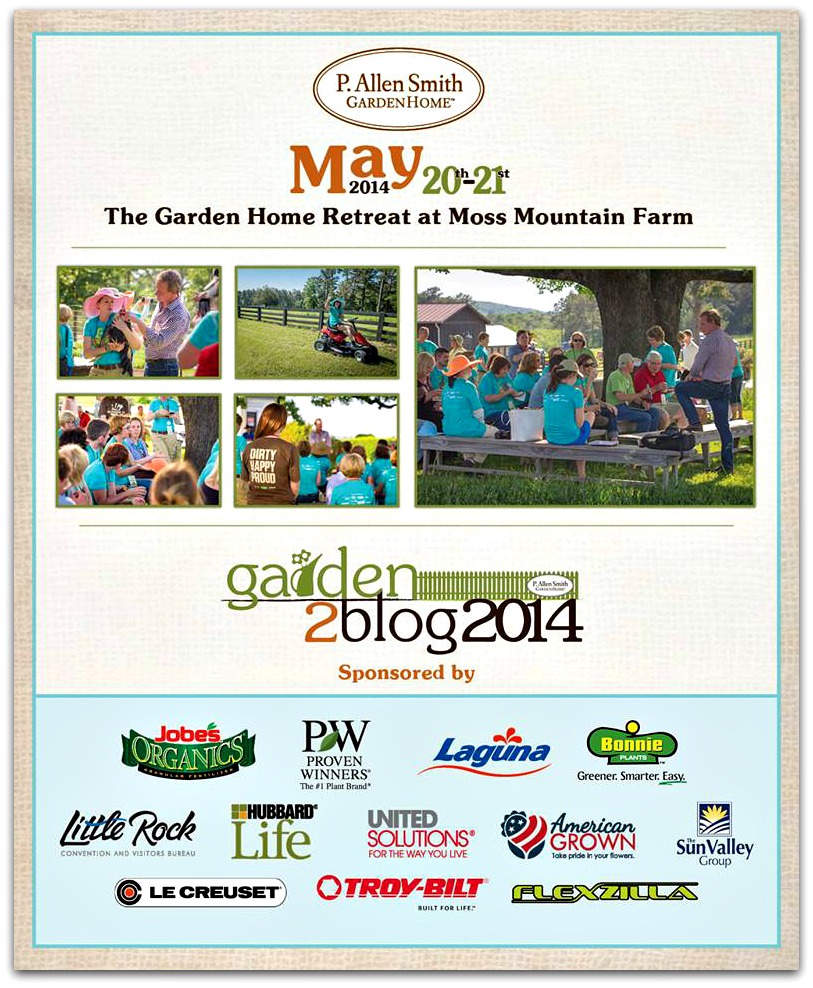 May all your gardens grow,
Jan ✿✿✿